Before the finalization of the exchange
Before the exchange is finalized, the details of the exchange (i.e. dates, number of guests, type of exchange, and number of GuestPoints) can be modified by at least one of the members:
As a guest, you will not be able to modify the GuestPoints of your exchange partner's home.
As a host, you cannot modify the number of guests.
You can find the details of the exchange on the right side of the message page with your exchange partner.
Small tip: If the detail you want to modify has a pencil icon next to it, that means you are able to click and change that detail. If it does not have a pencil icon, that means your exchange partner will be able to modify that detail.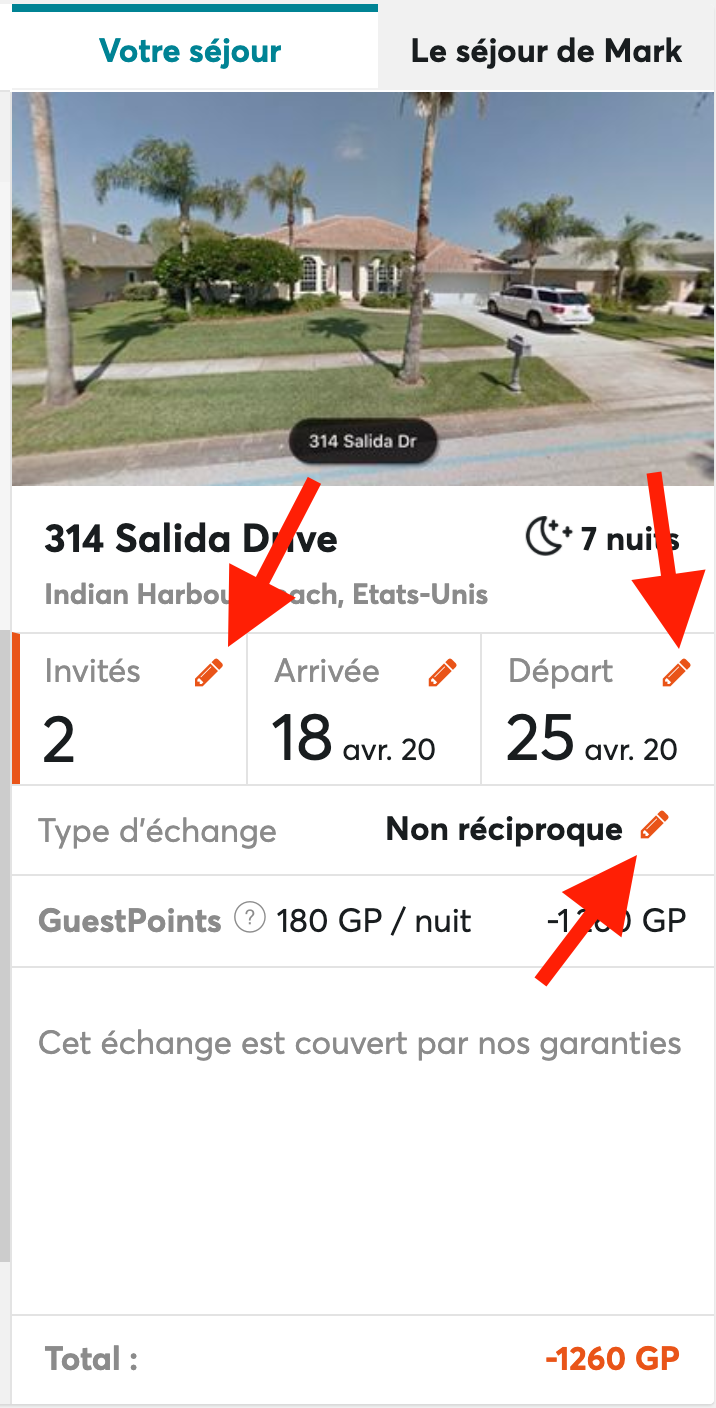 Be sure to look at both your trip and your exchange partner's trip if it is a reciprocal exchange as there are details you can modify on both sides! Please confirm changes in the messages with your exchange partner before changing the details.
Do note that every time you make a change, the exchange will need to be pre-approved again.
After the finalization of the exchange
Once the exchange is finalized, the details can no longer be modified be either member. You can view the details of the exchange however by clicking on "View the exchange details" in the bottom right of your message with the member.
If you wish to extend or cut short your exchange dates, change the home selected for the exchange or edit the number of guests or GuestPoints, please first confirm this change with your exchange partner in the messages on HomeExchange. Once you both agree, you can contact our member support team, and we will be happy to make the necessary changes to your original exchange!
When you contact us to modify the dates of your finalized exchange, be sure to give us this information, so we can help you more effectively:
What is the name of your exchange partner?
If you only want to add one night, it is at the beginning or at the end of the exchange? Otherwise, you can just give us the new start date and the new end date of the exchange.
If your exchange is reciprocal, do the changes apply to one (which one?) or both stays?
If you are using our app, click here.