Your account on HomeExchange is set for automatic renewal by default to ensure all your exchanges go as planned with "HomeExchange Service". 
However, if you wish to deactivate the automatic renewal for the next year, you can do so at any time. To do so, please hover your mouse over "Profile" and from the dropdown menu, choose "My Plan".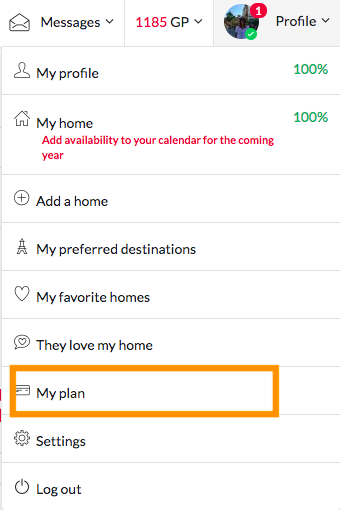 In the section "My plan details", you will find a button to deactivate/activate the automatic renewal.