HomeExchange is a revolutionary social network for travelers where members exchange their homes to go on vacation.
Here are 5 advantages of using HomeExchange:
1. Go on reciprocal or non-reciprocal exchanges thanks to the "GuestPoints" system
GuestPoints were created to resolve the following problem: imagine that people who live in Germany would like to come to your home, but you wish to go to Italy. Without GuestPoints, a simple reciprocal exchange would be impossible. With GuestPoints, the German travelers will be able to come to your home in exchange for GuestPoints that you can use to travel to Italy.
Thanks to this system you can organize two types of exchanges on HomeExchange:
I host the person whose home I am staying in: this is a reciprocal exchange because I am both a guest and a host.

The person whose home I am staying in is not interested in coming to my home, in which case I give my host a certain amount of GuestPoints per night. This amount is determined by the site. This is a non-reciprocal exchange because I can either be a guest OR a host.
Our system opens up many more exchanges so you don't have to find "the perfect partner" to exchange with. You can decide whether you want to host or be hosted for each exchange opening up thousands more possibilities!
2. Benefit from the world's largest social network for home exchange with the most destinations available
As the world's leader in home exchange, HomeExchange offers you access to nearly 400,000 homes all over the world. Whether you'd like to visit France in Paris, Corsica, Brittany... or other countries such as Canada, Spain, and Bali... we are present in 159 countries and you will always find a home that corresponds to your searches. Discover all of our destinations!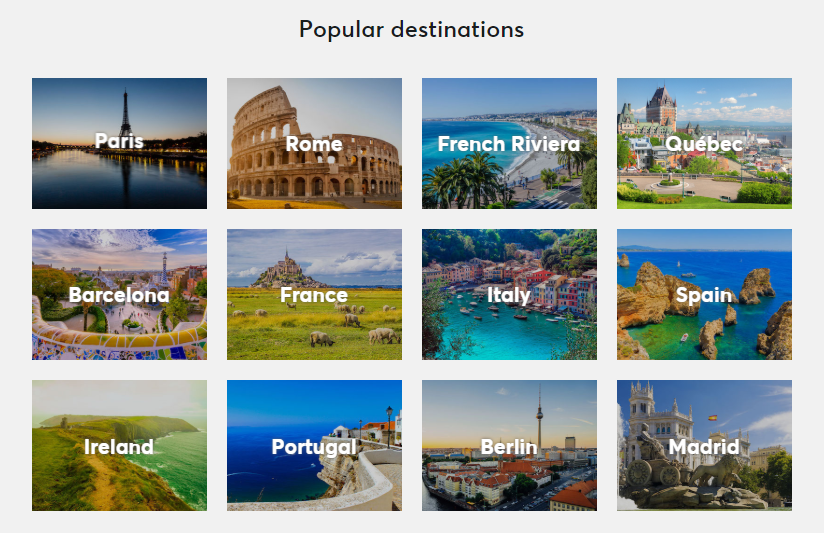 3. Test our services as soon as you sign up
You are able to sign up for free! Upon doing so, you will be awarded GuestPoints for completing certain sections of your account. You have access to add your home, search, and message members all without paying the membership fee. If you run in to questions or need help, you can contact us. You can even host members to gain GuestPoints and experience the HomeExchange spirit.
4. Security
Travel in total confidence. Our HomeExchange service guarantees a vacation without complications. Finalize your exchange and we'll take care of the rest.
As the world leader in home exchange, we offer you a dedicated team that is equipped to accompany and assist you before, during, and after your exchange. We are available for general inquiries and emergencies any day of the week.
We also offer our members the option to become verified: our team can verify the addresses of the members on the site. Once your profile has been verified you may choose to only host other verified members.
Furthermore, after each exchange, the host and guest are rated by their partner member

and the review is

posted on their profile bringing more transparency and trust to our community.

Lastly, you can chat with other members and come to agreements together prior to finalizing your exchanges. All your confidential information is protected.
5. We are truly a social network
Our system helps you organize exchanges with members who are similar to you, allowing you to travel and exchange in total confidence. Joining one of our Facebook groups if you have paid the membership will help you be more of a part of the community!
Groups are open communities created around different lifestyles. It facilitates your exchange and overall travel experiences! This way, those who have similar lifestyles can connect and feel better about exchanging homes.