There are two ways to determine the verification level of another member:
1. Blue check box on profile photo: If the member has a small check mark on their profile picture, this means they have verified their address and identity.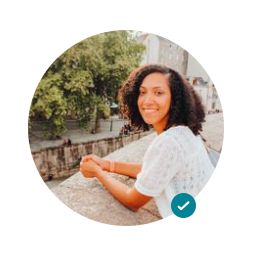 2. From profile view: go to the profile of the member you would like to contact.
On their profile, you will find their description, the languages they speak, etc.. , and there is also a section which will state what kinds of verification they have. If there is a check mark next to a component, it means that it has been verified by HomeExchange.