To access all the information about your plan, hover your mouse over "My profile" and from the dropdown menu, choose "My plan".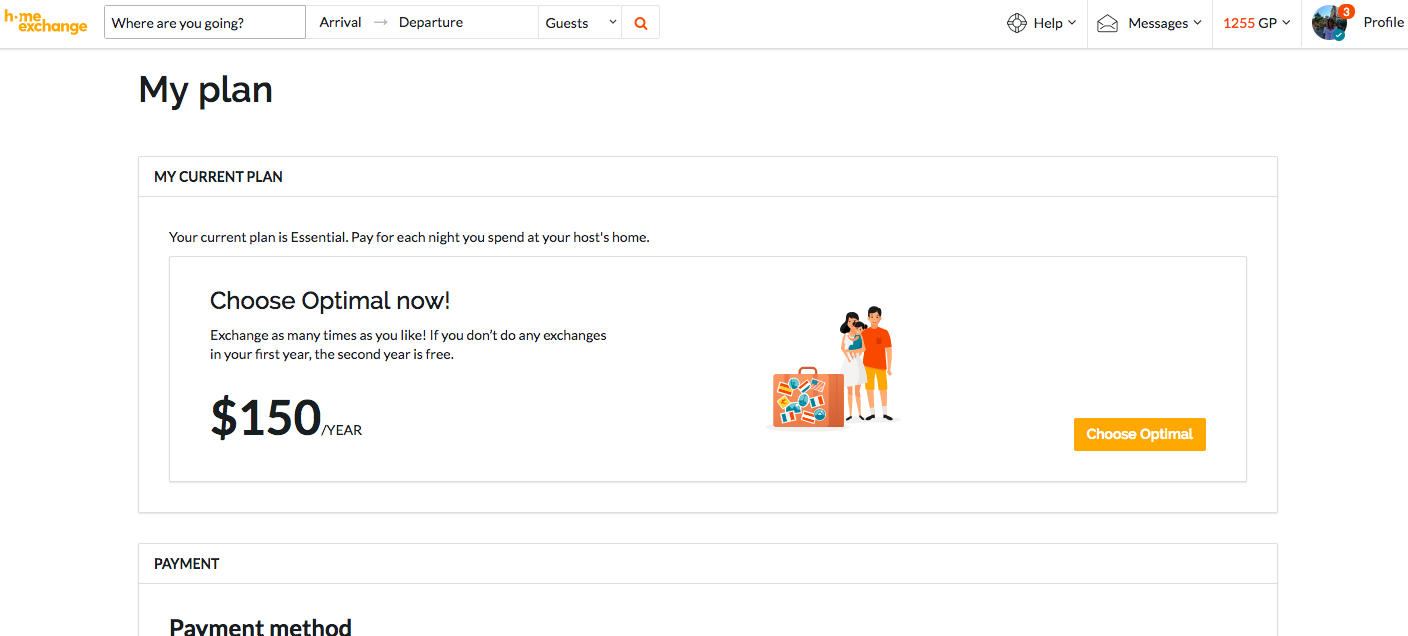 In "Plan settings", you will find all the details such as expiry date, your automatic renewal status and how much your next renewal will be.
HomeExchange rewards your continuity in the community, so to thank you for your loyalty, we have a special price for you for your renewal. You can see it in "My plan" and for more details please click on this link.