Every home on HomeExchange has a value of GuestPoints per night (GP/night). To see your home's GuestPoint amount, please click on the "My Home" tab at the right hand top of the page:
Once on the listing page, scroll down to the GuestPoints section. You will see the amount of GuestPoints set for your home according to the information added to the listing.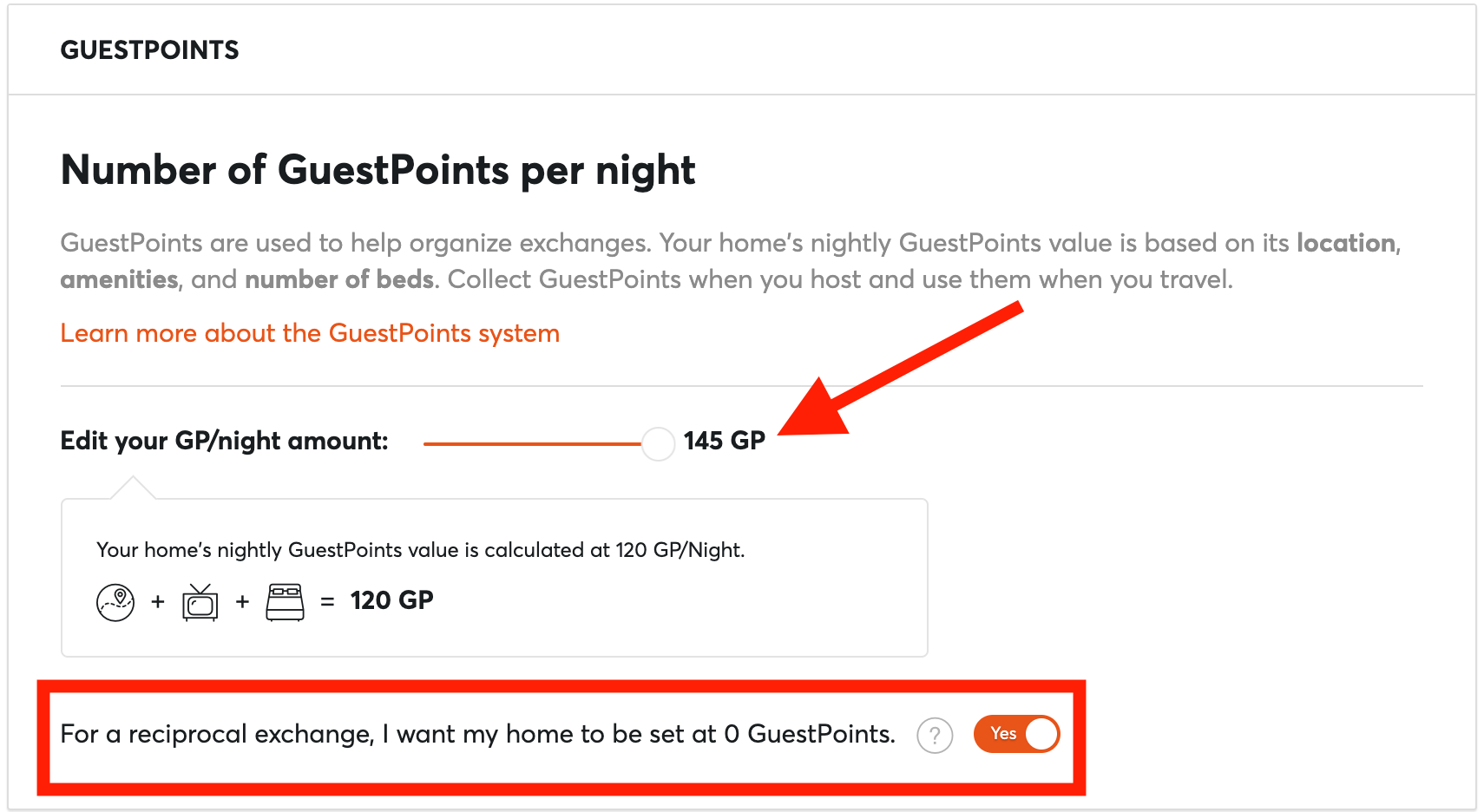 How is your home's GuestPoint value calculated?
The amount of GuestPoints per night of your home is calculated automatically by our algorithm: This calculation takes into account various factors such as the number of beds in the home, the location of the accommodation, and the extra amenities included.
This is why it is very important to add all the amenities and bed types as they can make the difference in the amount.
Each of these three criteria (number of beds, location and amenities) will give your home a certain number of GuestPoints. But to increase the chances for our members to find an exchange, we have set up a limit to a maximum number of GuestPoints each feature can bring.
Can I change the GuestPoint value of my home?
Check this article for more information.