Open the app and at the bottom of the screen tap on "Messages".
Here you can see the list of your messages and if you scroll down you can access any message in your Inbox.
If you swipe left on a message, you will see 3 options: Options, Archive and Delete. By clicking on "Options" it will allow you to report an abuse or add that message to your Favorites.
At the top of the screen, you will be able to swipe though the different messaging folders (Unread messages, Archived messages, Pre-approved exchanges, etc...)
To view the conversation and message details, tap on the message to open it. To reply to the message, simply click on the box at the bottom of the screen, type your message and click send.
If you did not reply to the request, you will be offered a "quick reply " option as well.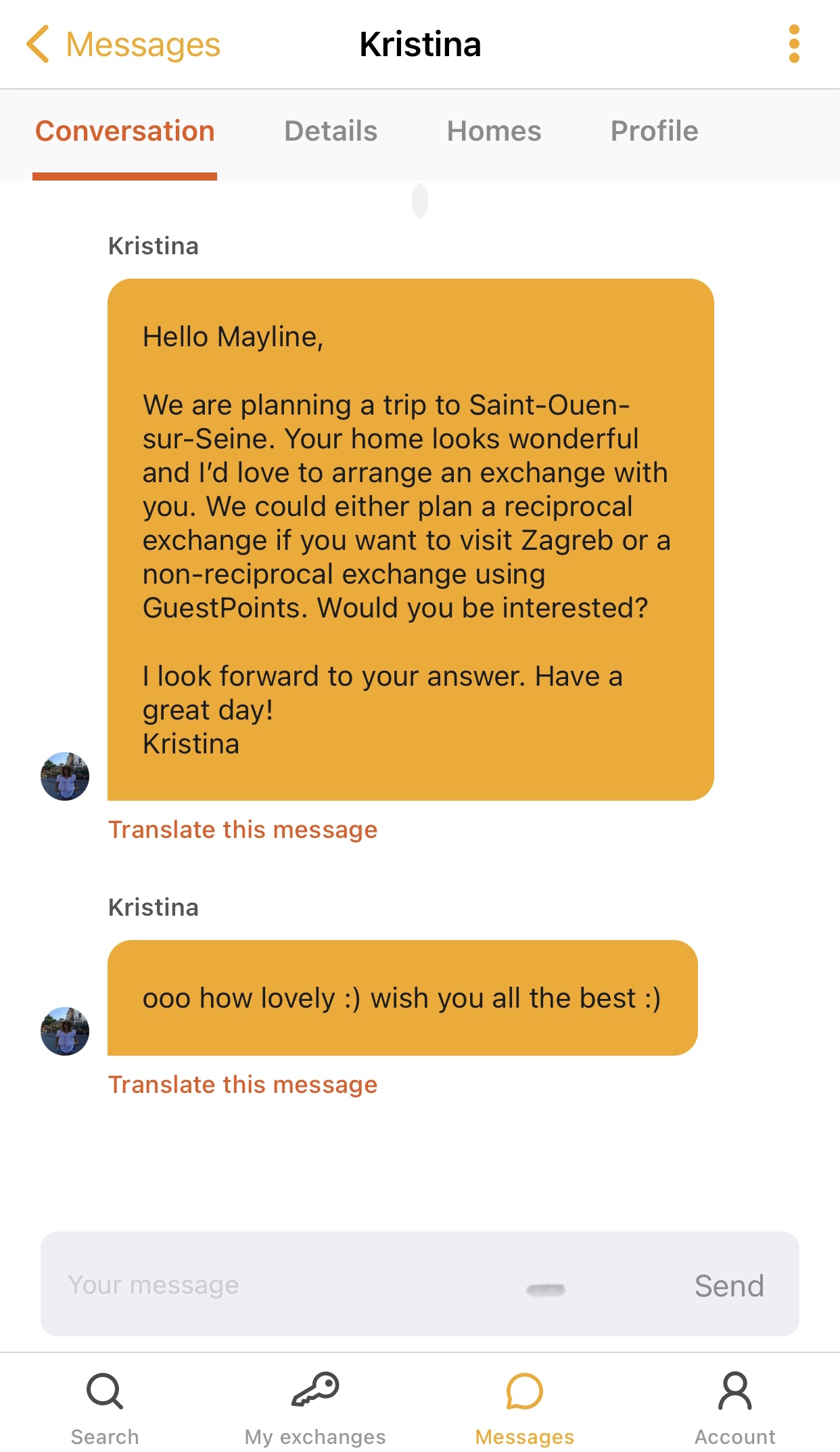 At the top of the page, you will see 4 sections: Conversation, Details, Homes and Profiles
Conversation: you can see all the messages you exchanged and can reply to the member.
Details: see and edit the details of the exchange: dates, number of travelers, exchange type, GuestPoints amount. Here you can also pre-approve and finalize the exchange.
Homes: you can view the home of the exchange partner. If a member has more than one home, you will be able to select the home you want for this exchange.
Profile: you can see all the information about this member